10 Day The Pearls of Puglia
Booking Dates
12/22/2022 through 12/19/2023
Travel Dates
06/01/2018 through 12/31/2023
Provider
Kensington Tours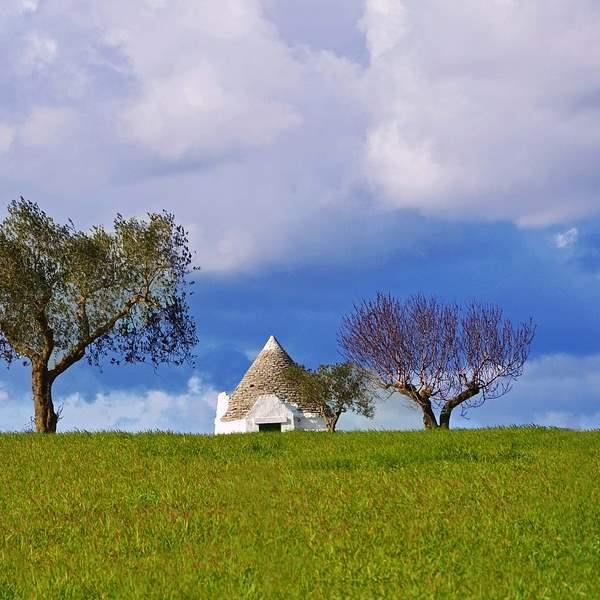 10 Day The Pearls of Puglia
Often overlooked by travelers drawn to Tuscany or the famous Renaissance cities to the north, Puglia has long remained one of Italy's best-kept secrets. But once the world catches on to its splendors – warm Adriatic breezes, delightful seaside towns, golden beaches, and an array of treasures both cultural and culinary – Italy's bootheel will be on everyone's to-do list. Beat the rush and discover your next favorite place today.
From the coastal town of Bari, move inland to Matera to learn about city's famed breadmaking tradition at a local bakery, then visit the fascinating sassi cave dwellings, believed to be Italy's earliest human settlements. En route to Savelletri di Fasano, you'll have the chance to explore the breathtaking Grotte di Castellana – a network of 90-million-year-old caves that resembles a work of art more than a natural phenomenon – and Alberobello, a UNESCO World Heritage site distinguished by its curious collection of beehive-shaped trullo houses. Near Savelleteri di Fasano, explore the charming village of Locorotondo and sample its delightful wines on a private tour before spending a day soaking up the intoxicating Adriatic atmosphere of the seaside towns of Monopoli and Polignano. (Be sure to save room for ice cream, Polignano's claim to fame.) The Byzantines, Saracens, and Lombards all squabbled for control over your next stop, Lecce, for centuries, and you'll find out why on a private walking tour of its Rococo and Baroque monuments and Roman ruins. In nearby Otranto, take a private tour of the thousand-year-old cathedral's famous (not to mention macabre) Ossuary Chapel, then recover your appetite with a private olive-oil tasting in the whitewashed seaside town of Ostuni. Finally, the tour concludes in Bari with an extended stop along the way in Gallipoli, home to labyrinthine streets, historic churches, and the 13th-century Byzantine stronghold that dominates the town.
Kensington Tours creates private trips from the world's finest ingredients. Tailor-made with care by your personal Destination Expert, your personalized trip is always a one-of-a-kind experience made just for you. Expert local guidance and 24/7 service come standard.
| Day | Description | View All |
| --- | --- | --- |
| Day 1 | Bari To Welcome To Matera | Details |
| Day 2 | Matera | Details |
| Day 3 | Matera To Savelletri di Fasano | Details |
| Day 4 | Savelletri di Fasano | Details |
| Day 5 | Savelletri di Fasano | Details |
| Day 6 | Savelletri di Fasano To Lecce | Details |
| Day 7 | Lecce | Details |
| Day 8 | Lecce | Details |
| Day 9 | Lecce To Bari | Details |
| Day 10 | Bari | Details |